Liosdoire VR Virtual Reality for Education

Virtual Reality for Education
Why?
Our purpose at Liosdoire is to enhance education in Ireland to inspire our future generation.
How?
The way we inspire the future generation is by bringing innovative technology to the classroom for a more fun and immersive learning experience.
What?
The innovative technology we now have available is the Liosdoire Virtual Reality all in one kit.
Virtual Reality kit contents & information
Contents:
–       6 – 30 Headsets
–       6 – 30 Contollers
–       Integrated Router
–       Charging unit
–       Power unit
This all in one kit provides you with safe and convenient storage, charging and network requirments and is portable with wheels and height adjustable handle along with numerous handles for carrying.
What is virtual reality learning?
Virtual reality is newest trend in education with an increasing number of schools adopting the technology.
VR allows students to experience destinations from across the world without leaving the classroom. Imagine students being able to explore the p7 wonders of the world whilst sat at their desks. This is what virtual reality education allows.
Most people have heard of virtual reality (VR) but many people do not know what it is or how it is used in learning and education.
VR refers to interactive content (images or videos) which enables the viewer to explore the entire 360 degrees of a setting.
360VR can be used in education to teach pupils about the world around them. What's more, virtual reality has a unique ability to inspire and engage students and make learning fun.
Students can experience locations that would not be possible or too expensive to visit in person. In this way, VR can open a whole new world of possibilities to teachers and schools.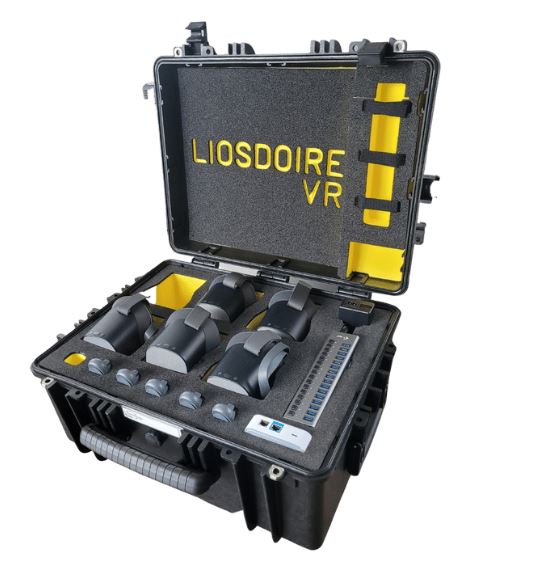 How can virtual reality improve education?
Virtual reality can enhance education by providing students with memorable and immersive experiences that would otherwise not be possible. What's more, it can all take place within the classroom.
VR is accessible to every student and can be easily monitored by teachers. Virtual experiences have the power to engage and inspire students in a unique and powerful way.
Given the growth of VR within education, and the positive response from schools, we wouldn't be surprised if VR made it onto the curriculum at some point in the future.