RedboxVR specialises in the manufacture and supply of Virtual Reality Kits specifically designed for the classroom. We have a worldwide customer base and believe we produce the most complete all-in-one solution for bringing Virtual Reality content into the hands of students.
All RedboxVR kits are UK made and self-contained so absolutely everything you need is included and ready to go. This is technology that doesn't get in the way, it paves the way for engaging, exciting learning like never before!
Contained within the RedboxVR iNcharge case there are the following items:
Intelligent device management system.
The in-built electronics detect what device is plugged into it and charges it accordingly.
Dual Band WiFi router. The router is built into the kit and requires no setup or external power. It creates its own WiFi network to allow our kit to work independently of any school infrastructure.
Full HD 5.5" Android or ARCore student devices. These are fully pre-configured and set up to be dedicated student VR/AR devices assigned to the schools GSuite for Education account.
Android 10.1" Teacher device.
The RedboxVR Classroom Kits are designed to work with any of the 1000s of Android based apps available on the Google Play Store. They are compatible with all the Virtual Reality and Augmented Reality apps. All of the RedboxVR devices have passed these compatibility tests.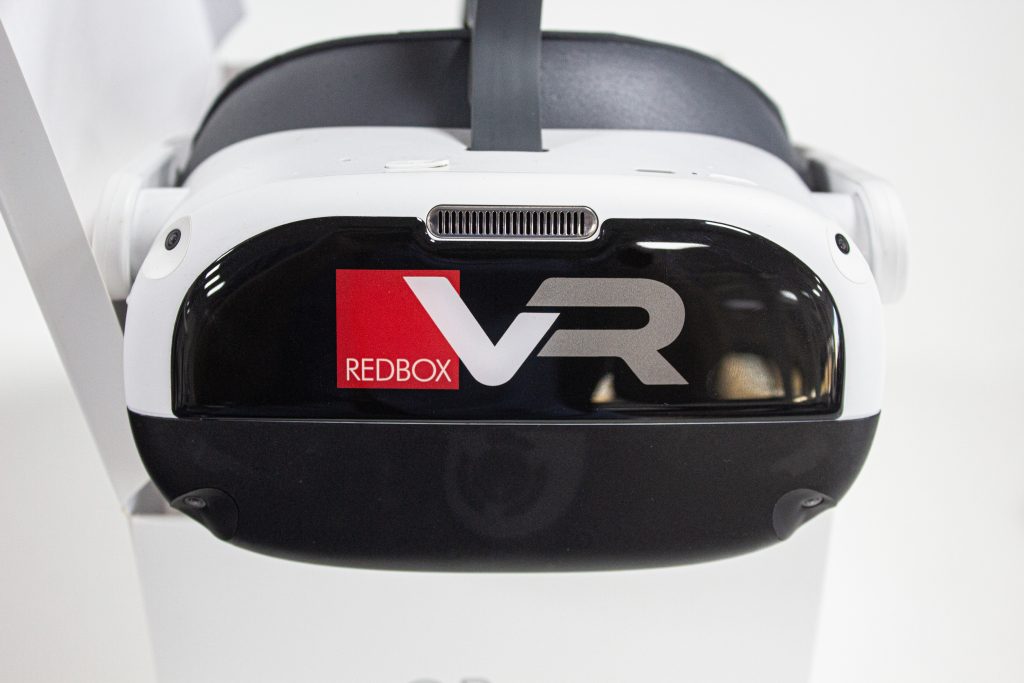 The Homido Grab VR headsets received the "Works with Google Cardboard" certification, ensuring complete compatibility with Google Cardboard applications.
Enquire about purchasing RedboxVR at liosdoirecomputers@outlook.com or Phone 087 9183114